Transmission Projects
BiPole III 500 kV HVDC Transmission Project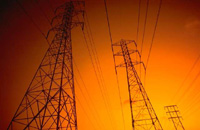 Approximately 75% of Manitoba Hydro generating capacity is delivered by the Bipoles I and II HV direct current transmission lines which travel to southern Manitoba (Winnipeg) through a single corridor (Interlake region). This transmission system is vulnerable to the risk of catastrophic outages if both Bipole lines and/or the Dorsey Converter Station are damaged due to severe weather events. Manitoba Hydro's intended solution to this problem is construction of a third direct current bipole, known as Bipole III.
The line will originate at a new northern converter station site near the proposed Conawapa Generation Station (dam) site east of Gillam in northern Manitoba. It is also likely to cross the project areas for three intended new generation stations. It will terminate at a new converter station at the Riel Site east of Winnipeg, in the Rural Municipality of Springfield.
Manitoba Hydro has initiated a Site Selection and Environmental Assessment (SSEA) process to select a route for the Bipole III transmission line. Site Selection is a four-stage public consultation process, designed to educate the public on the project and collect feedback. The four consultation stages are:
Introduction of project to the public
site selection and environmental assessment (SSEA) process
alternative route selection and
In late July 2010 the preferred corridor route was selected by Manitoba Hydro. Manitoba government policy, and direction to Manitoba Hydro, was to select a route for Bipole III on the west side of the province. Specifically the Manitoba government has directed the publicly owned utility to avoid the boreal forest regions east of Lake Winnipeg as a route for Bipole III.
View
Bipole III Project Concept information
View
Manitoba Government Public Registry file #5433
Download
September 2009 Bipole III Newsletter #3
(PDF)
Download
Alternative Routes Map
(PDF)
Bipole III Clean Environment Commission Proceedings
For more information on the Clean Environment Commission Proceedings, please visit
Manitoba Wildlands
Bipole III Comments Deadline Announced
Comments on Manitoba Hydro's Bipole III Environmental Impact Statement (EIS) are due by March 16, 2012. Following the public comments period, an updated EIS maybe filed. The Clean Environment Commission will then hold hearings during 2012.
The timing of the review period raised some concerns. "It is inappropriate for a review period to fall squarely in the holiday season when many government offices are closed. Many First Nation offices will be closed for three weeks over the holidays. The 90 day review period should be extended accordingly," said Manitoba Wildlands Director Gaile Whelan Enns.
The EIS documents are available in paper copy at Manitoba Public Registry locations, and online through Manitoba Hydro's website.
It remains unclear if a federal review under the Canadian Environmental Assessment Act (CEAA) will be required. The June 2011 final Scoping Document for Bipole III states: "It is anticipated that Manitoba Conservation will coordinate a cooperative environmental assessment process ... under The Environment Act and the Canadian Environmental Assessment Act." (pg. 3)
Yet the December 2011 EIS for Bipole III now states: "In the case of Bipole III, Manitoba Hydro is of the opinion that an environmental assessment will not be required pursuant to federal legislation." (pg. 1-11)
Responsible federal authorities are presently reviewing the EIS.
View
Manitoba Conservation, Bipole III Transmission Project: Online Public Registry file #5433
View
Manitoba Conservation, Public Advertisement on the Bipole III Transmission Project
(PDF)
View
Manitoba Hydro Bipole III Environmental Impact Statement (EIS)
View
Manitoba Conservation, Scoping Document for Bipole III
(PDF)
View
December 7, 2011 Manitoba Wildlands news item
View
Energy Manitoba, Bipole III page
Source: Government of Manitoba, Manitoba Hydro
Where Is The Bipole III Environment Statement?
Bipole III is a transmission system and corridor Manitoba Hydro will run from a new converter station near the proposed Conawapa Generation Station (dam) site east of Gillam in northern Manitoba to a new converter station east of Winnipeg in southern Manitoba.
The preferred route for Bipole III would be separate from Bipoles I & II, as both run parallel to each other in the same corridor. Bi Pole III aims to enhance energy security and reliability for Manitoba. The intended construction of new hydro-electric generating sites in Manitoba's north requires Manitoba Hydro build the Bi Pole III transmission corridor to move power to southern markets. The choice of where to route the transmission corridor has been controversial with the preferred west side corridor now assured.
An Environmental Impact Statement (EIS) for Bi Pole III, required under Manitoba's environment act, and originally expected in summer 2011, was delayed and is now expected to be submitted for public review before the end of 2011.
It is unclear when the EIS will be submitted to Manitoba Conservation, by Manitoba Hydro, what the process and duration of public review will be, and whether this transmission project will involve public hearings, with public participant funding. To date the Minister of Conservation has not provided a 'reference' to the Clean Environment Commission to hold hearings. Hearings would follow all stages of EIS review.
Manitoba Hydro will need to make sure that access to the Bi Pole III EIS materials is at the same standard used during the EIS review for the Wuskwatim transmission project. The range of stakeholders and affected communities means it is essential that Bi Pole III materials are available on paper, on DVDs, and posted on government and Hydro websites.
View
Manitoba Hydro, "Bipole III" page
View
May 27, 2011 Winnipeg Free Press article
Source: Manitoba Wildlands, Manitoba Hydro
Manitoba Hydro Selects Preferred Route
Manitoba Hydro released details of its preferred route for the Bipole III high-voltage direct current transmission line on the west side of Manitoba July 29, 2010.
Costing more than $2 billion and spanning 1,364 kilometres, the proposed corridor will run down the west side of the province connecting the Keewatinoow Converter Station (northeast of the town of Gillam) to the Riel Converter Station (east of Winnipeg in the Rural Municipality (R.M.) of Springfield).
Manitoba Hydro will begin a series of meetings with municipalities and aboriginal communites and stakeholders in 2010. Hydro is promising to provide fair and equitable compensation packages for landowners affected by the preferred right-of-way, Information centres will provide an opportunity for landowners to discuss the project with Hydro staff and obtain more details.
Manitoba Wildlands submitted comments on the proposed Bi-Polle III Scoping Document March 2010 which questioned: the standards being used, why the line was only rated for 500 Kilo-volts (Kv) when lines built elsewhere had capacities as high as 1200 Kv, and why a route under Lake Winnipeg had not been given more consideration.
Download
Map of the Preliminary Preferred Route
(PDF)
View
Manitoba Hydro Bi-Pole III page
View
July 29, 2010 Manitoba Hydro press release
View
July 29, 2010 CBC News article
View
August 2, 2010 Winnipeg Sun article
View
Manitoba Wildlands Bi-Pole III poll results
View
Energy Manitoba Bi-Pole III page
Source: Manitoba Hydro, CBC News
BiPole III Scoping Document Review
Manitoba Conservation posted the scoping document to inform the environmental impact study for BiPole III DC transmission system. Manitoba Wildlands undertook a study of the scoping document contents, and filed its comments end of March 2010. Comments point to the lack of any environmental assessment regulation in Manitoba law, and the range of transmission system standards and criteria which the utility should apply to the project and its transmission operations.
The Manitoba Wildlands review comments aim to help raise the standard for planning, designing, constructing and operating new transmission systems in Manitoba. It has been over 40 years since a DC transmission line was built in Manitoba, and over ten years since the newest AC lines were designed.
Download
Manitoba Wildlands March 2010 BiPole III scoping document review comments
(PDF)
Download
Manitoba Wildlands BiPole III scoping document review comments - List of Resources
(PDF)
For copies of attachments, send request to Manitoba Wildlands
For a status report on Bipole III route selection, and the start of Manitoba's section 35 consultations with First Nations go to
Conservation Manitoba
BiPole III Location - Under Lake Winnipeg
Dr. John Ryan, retired professor of geography at the University of Winnipeg undertook the research and analysis for his three articles, published by the Winnipeg Free Press. Since their publication Manitoba Hydro has announced that it will study the option of putting sections of BiPole III under Lake Winnipeg. These articles include data and costing for similar projects in Europe, and are available with permission of Dr. Ryan.
Download February 9-11, 2008 Three Part Article: Proposal for a Manitoba Hydro Cable under Lake Winnipeg (DOC)
Download February 12, 2008 Editorial & Rejoinder - Study line under lake (DOC)
Download February 13 & 18, 2008 Letters to the Editor: John Ryan's Transmission Line Series (DOC)
Download February 20, 2008 Underwater power line to be studied, by Mary Agnes Welch (DOC)
Download February 19 & March 6, 2008 Letters to the Editor: Cable fears unwarranted (DOC)
Download March 6, 2008 View From the West: East route reality checks (DOC)
BiPole III Transmission Routing Study
On December 19, 2007 Manitoba Hydro tabled a report during a Legislative Committee meeting at the Manitoba Legislature. The report is dated September 2007 and reviews the options, variables and public policy issues in relation to placement of Bi Pole III Direct Current transmission corridor in Manitoba.
We would note that an earlier Manitoba Hydro report regarding East Side issues acknowledges that Bi Pole IV could also be needed as an East Side transmission corridor. (The Manitoba Hydro 2002 report.)
Download September 2007 BiPole III Transmission Routing Study (PDF)
Download December 2002 Manitoba Hydro report, Future Transmission Line Development on the East Side
At the December 19, 2007 meeting of the Manitoba Legislature Committee on Crown Corporations, extensive discussions occurred regarding the location of Manitoba's next north to south direct current bi pole transmission system. Manitoba Wildlands summarized content from the record especially in regards to the future world heritage site, and protecting the boreal forest regions on Manitoba's east side.
Download Manitoba Wildlands, Manitoba Legislative Committee - BiPole III summary (PDF)
Hydro to Route BiPole III Through West Side
Manitoba Hydro announced September 25, 2007 it will move forward with its plans to build a new high voltage direct current (HVDC) transmission corridor on the west side of the Province.
View September 25, 2007 Manitoba Hydro press release
Manitoba Hydro President and CEO Bob Brennan said BiPole III, will serve as backup for existing lines, which are vulnerable to storms and extreme weather, "as well as being able to carry power from new generation, including Conawapa, to the south and to export markets."
The transmission project will need to receive approvals from the appropriate federal and provincial agencies. Targeted in-service date is 2017. No information has been provided about how the transmission segments being built on the west side for Wuskwatim will be incorporated in the BiPole grid.
Manitoba Government Says 'No' to BiPole III on the East Side
In May 2005 the Manitoba government publicly stated it will not allow hydro transmission lines through the boreal forest regions east of Lake Winnipeg.
Download the May 29, 2005 Winnipeg Free Press article (DOC)
Manitoba Energy Minister Dave Chomiak told media that preserving the ecological integrity of boreal forests on the east side - to assist in pursuit of World Heritage Site status for the area - is the government's priority.
View the June 1, 2005 Canadian Boreal Initiative press release
View Manitoba Wildlands World Heritage Site page with maps
ESPI Report Calls for Suspension of BiPole III Until Planning Completed
In 2003, Manitoba Hydro was asked by the Minister responsible for Hydro to halt its public planning process for BiPole III until the conclusion of the East Side Planning Initiative (ESPI). Phase II of the ESPI concluded in November 2004 with the submission of a status report on the ESPI. In January 2005, the Minister of Conservation announced he had forwarded the recommendations in the status report relating to BiPole III to Manitoba Hydro and "the utility is currently reviewing alternate routing options."
View Manitoba Wildlands' East Side Planning Initiative pages, for information on the ESPI
View Manitoba Wildlands' Hydro Research and Maps page, for information on future transmission options
Hydro Steps Up Plans for BiPole III on Manitoba's East Side
Manitoba Hydro recently stepped up planning efforts to develop a HVDC Transmission Line/Corridor, through the ecologically pristine east side of Lake Winnipeg. The corridor would also traverse the traditional territories of as many as 18 First Nations. Part of the canceled 1990-1992 Conawapa development plan, BiPole III has since been described by Manitoba Hydro as a transmission project that is not driven by new generation capacity. Instead, Hydro says that the line is needed to improve the overall reliability of Manitoba's hydro system, as it would reduce vulnerability to extreme weather and other potential causes of interruption.
At least three different corridor options have been mapped and investigated for this BiPole over the last 20 years. The corridor options are evident in different map sets. The BiPole III corridor is not the only potential transmission corridor for the east side as Manitoba Hydro policy explicitly states that each new dam at the top of the east side would also have its own corridor.
View the Manitoba Wildlands Hydro Map Gallery
In 2002, Manitoba Hydro conducted a series of 'introductory meetings' with the leadership of First Nations and Northern Affairs communities with the intent to "introduce Manitoba Hydro's plans for future transmission development on the East Side, including BiPole III, and begin the process of building relationships with communities in regard to such development." The meetings took place between May and October 2002 as a first step in a multi-year process to involve East Side communities in the planning and environmental assessment of future transmission lines in the region.
This Manitoba Hydro document indicates there would be few direct benefits for the communities from construction of transmission lines on the east side.
Download the December 2002 Manitoba Hydro document, Future Transmission Line Development on the East Side: Summary of Key Perspectives from Introductory Meetings with Leadership of East Side Communities (PDF 4MB)